See on Scoop.it – Trends Hunting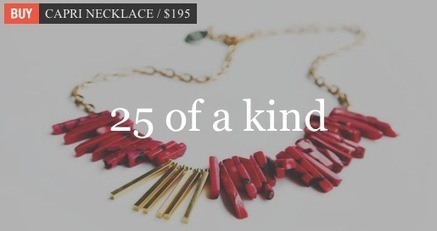 Excerpted from article: "To learn more about the importance of curation in today's fashion industry, here are three emerging fashion startups in New York City and Los Angeles.
1) Material Wrld (http://materialwrld.com/)
Material Wrld is a New York City fashion startup founded by eager entrepreneurs Jie Zheng and Rie Yano.
"In Manhattan, we all have really small closets so we see this as an option to refresh your wardrobe…". Material Wrld focuses on fashion bloggers, creative professionals, and style enthusiasts spanning college students, young professionals and new moms. "The ideal Material Wrld user is already showing off their style online through their blog, Instagram, Twitter, and other sites/apps," says Rie.
2) Of a Kind (http://www.ofakind.com/)
This NYC fashion startup has been bringing high-end, exclusive fashion to the masses. Inspired by sites like 20×200, Of a Kind combines storytelling and exclusivity to launch 3 new items in limited editions each week.
When asked how the founders stay abreast of fashion trends, they cites 3 sources: The Business of Fashion newsletter, a daily roundup of everything happening in the fashion space; Uncommon Update, which curates news from the luxury, interactive, and media industries; and the EDITD blog, which pulls together a ton of data from the fashion industry.
3) Closet Rich (http://closetrich.com/)
The super cool site Closet Rich features amazing curated vintage finds from the closet rich fortunates in Hollywood. The former fashion PR rep and Zoe Report staffer now goes into her Closet Rich clients' homes — the majority of which work in the fashion and entertainment space as designers, editors, actresses, etc. — and digs through their racks for re-sellable items like dresses, shoes, bags and more.
"It's very curated; I don't want site visitors to have to shuffle through junk or nonsense," says Elizabeth. "I love really interesting pieces, dresses or jackets with a wow factor but basics also sell really well." The items that don't end up on her site are donated to various charities…."
Read the full article here: http://thenextweb.com/insider/2012/05/12/crazy-about-curation-5-american-girls-3-fashion-startups/
See on thenextweb.com